Schedule Spread the Word Festival Location
On May 12th, 2012 we held a free film festival of public domain and open films and videos. It started at 3pm and ended at 10pm. It was at the Democracy Center in Cambridge.
We also had a poster people could print out and put up.
We will include links to the films.
Start Time
Focus
Videos Scheduled
3:00pm
Kids Hour
Sneeze Me Away
Steamboat Willie
& other cartoons
4:00pm
Copyright Hour
The $8 billion iPod
Steal This Film
How I beat a patent troll
5:00pm
Patents Hour
Open Source Cancer Research,
Patent Absurdity,
Innovation in Fashion Industry
6:00pm
Open Govt. Hour
Rick Falkvinge: I am a Pirate
Government Crowdsourcing
6:30pm
Break Time
7:00pm
Open Torrented Films
Pioneer One
Otherworlds Short Films
8:00pm
Public Domain Film
George Romero's Night of the Living Dead
If you want to print them out and put them up, we have a free poster (PDF) you can use: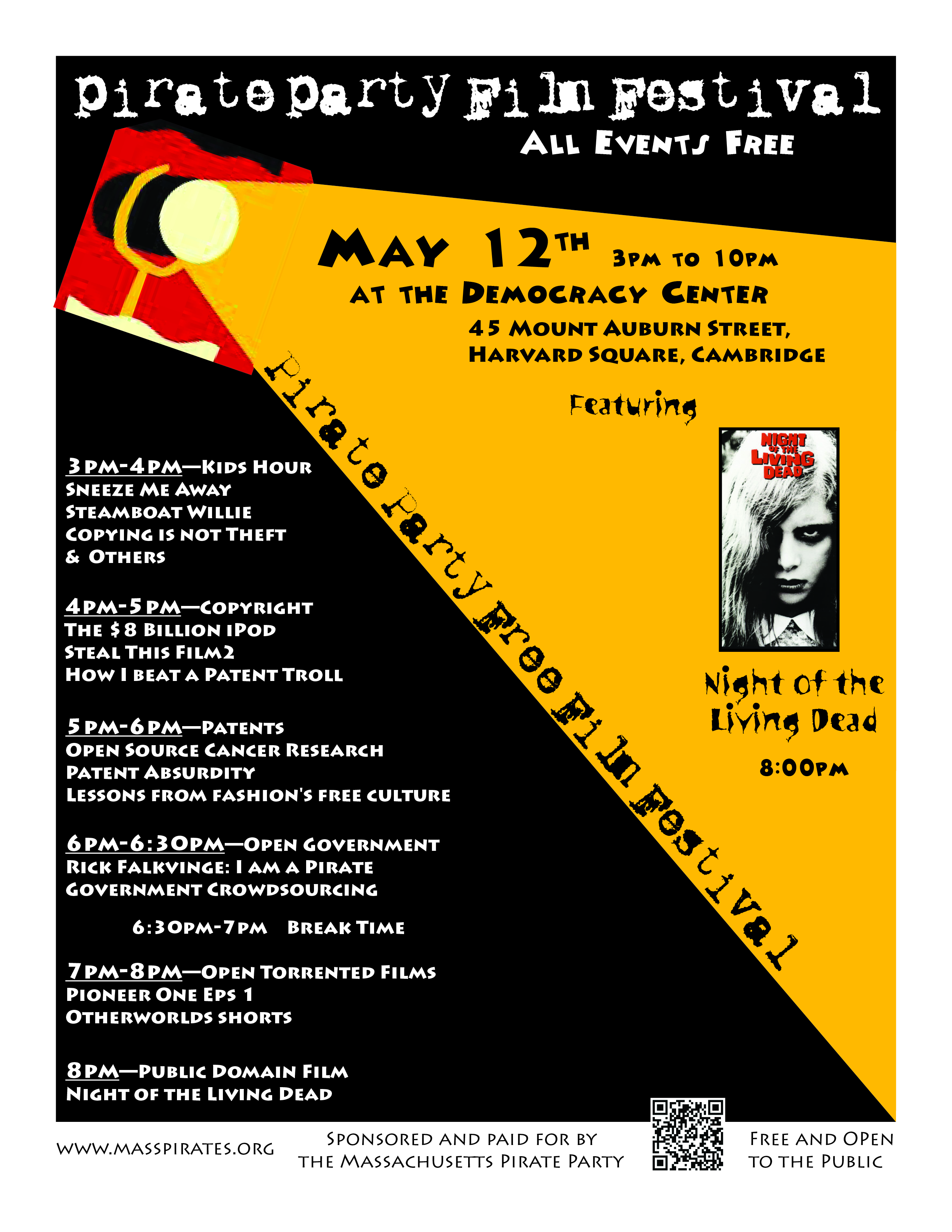 We are holding our film festival at the Democracy Center at 45 Mount Auburn Street, Harvard Sq., Cambridge, MA 02138. You can find it on this map: