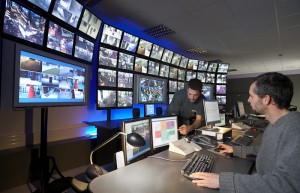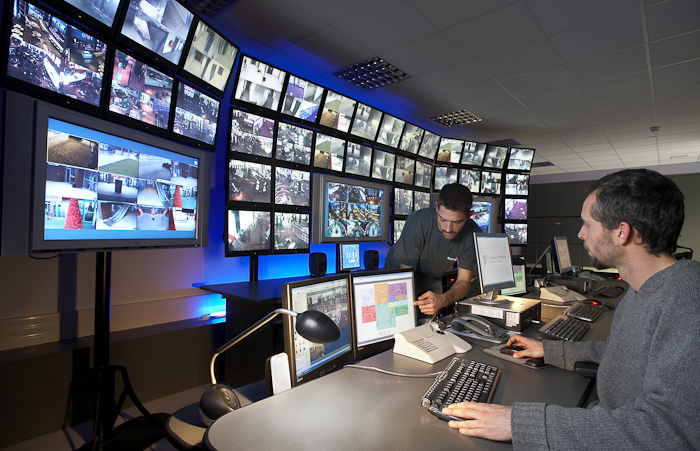 (Image courtesy of the World Disaster Report)
Each time I go into the city of Boston, I find myself playing a little game, something I call "spot the surveillance camera". Look around and you'll see them mounted next to traffic signals, on rooftops, on the sides of buildings, and so fourth. Surveillance cameras have become pervasive, to the point where it's surprising to find yourself in an area where there aren't at least a few cameras watching. I shouldn't pick on Boston though, since you can play this game nearly anywhere you go.
In the past few months, we've seen surveillance cameras joined by their close cousin, the automatic license plate reader (ALPR). ALPRs snap photographs of automobile license plates, and are capable of deciphering the plate's letters and numbers. Some police departments collect and store this information in a database, so that over time, the police have a detailed picture of where your car traveled, and when. What happens to this information? It really depends on where you are, since the policies are all over the map. Through FOIA requests, the ACLU is undertaking a project to catalog what the different policies are: http://www.aclu.org/alpr.
Does the thought of all this surveillance make you want to stay home and close the shades? Fear not — the surveillance cameras are coming to a home near you, if not to your very own home! Here, I'm referring to the XBox Kinect. According to Extremetech, Microsoft has applied for a patent that involves using the Kinect's camera to count the number of people in the room; if there are more people than the content provider allows, the device owner might be asked to purchase a license for a larger number of viewers. So much open culture, eh?
Speaking of open culture, are any of you planning to go to Artbeat tomorrow? We'll be there, chatting people up about Open Government, Open Innovation, Open Culture, and putting people first. Look for us, and don't be afraid to say "hi".
And remember … smile for the cameras. :)