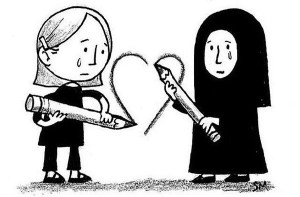 We, of the Massachusetts Pirate Party, send our condolences for victims of the tragic
shooting at
the
Pulse
Nightclub
in Orlando, Florida
.  We hope for the safety and well-being of victims, survivors
and their loved ones.  As a group dedicated to innovation and peaceful civic action, we condemn the targeting of queer folk of color and allies in this horrendous attack.  We are not free until we are all free; we are not safe until we are all safe.  
This link (
http://bungalower.com/2016/06/12/pulse-shooting-locals-need-know/)
, provided by a local in Orlando, Florida
, 
contains information on how you can help
by donating money, blood or attending local vigils.  Local vigils are currently being propagated via social media on different platforms. We believe that we must use the internet to provide truthful information and assistance to those in need.
For those of you who feel traumatized by this event, there are services available to you nationally via the Substance Abuse and Mental Health Services Administration (SAMHSA):  you can call 1-800-985-5990 or text TalkWithUs to 66746 to connect with a trained crisis counselor.