We are holding an informal cryptoparty at PAX East this Saturday, April 12th.  PAX East is the largest computer gaming convention on the Eastern seaboard.  72000 people are expected to attend.
If you bring your laptop we will show you how to use various applications to communicate in private.  If all you have is your smart phone or tablet, we will help you as best we are able considering some of those devices limit what applications you can use.
We will setup in the Level 1 SE Lobby by noon and be there into the afternoon.  This area is on the entrance level and is a common area.  You should not need a registration to access that part of the building.  Here is a map for how to get there: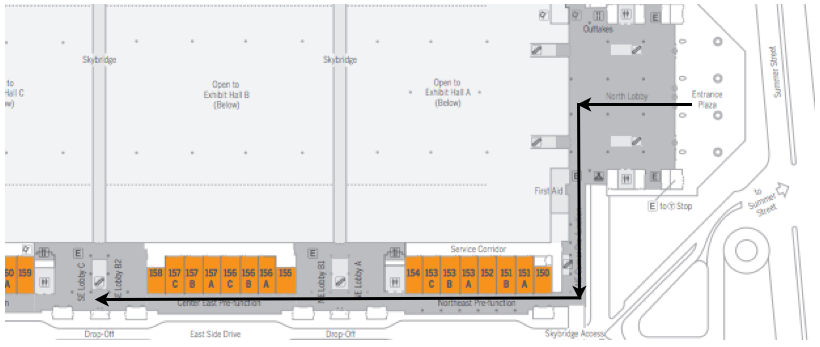 The convention is at the Boston Convention and Exhibition Center at 415 Summer St. in South Boston.  You can get there by taking the MBTA Red Line to the Silver Line to the World Trade Center Station.  From there just walk to the Convention Center.  There is ample parking within walking distance of the Convention Center especially along Seaport Boulevard.
Also, on Sunday, May 18th from noon to 6pm, we are helping General Assembly and the Together Boston Music Festival put on a cryptoparty.  More details soon.