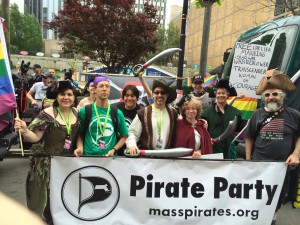 The Summer, and what a short one it has been, is nearly over.
We had a great time marching in this year's Boston LBGTQ Pride Parade with sixteen people joining us including Lucia, Steve, Kit, Kate, Melanie, John, Jason, James and our two State Representative candidates Noelani and Joe. Three people jump aboard as we marched, and we happy to have them with us.
Also in July, Noelani moderated a discussion about net neutrality with Charles Clemons, general manager of TOUCH 106.1 FM, and Lolita Kelsey, the producer and host of the Real Talk Show on BNN TV.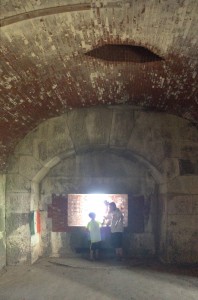 In August, fifteen people attended the Pirate Picnic for food, exploring and even kite flying on Georges Island. It was the largest turn out of kids.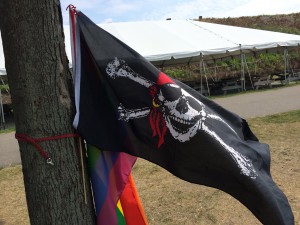 The rest of August and September is going to be busy:
If you want to help us at any of these events, please email us at info@masspirates.org. We would like to fly a wifi-camera kite over Freedom Rally. Contact us if you want to help us with it.
Thanks!