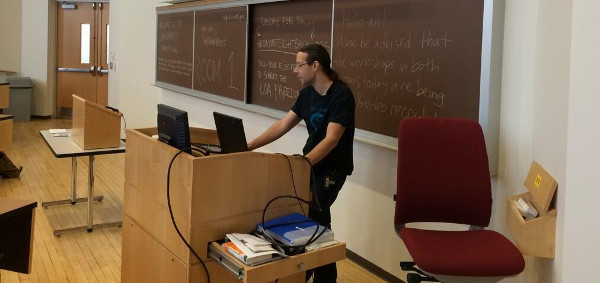 Steve Revilak, our quartermaster, was elected to Arlington town meeting Saturday night. He is the first elected Pirate in Massachusetts.
Four town meeting member positions were up for election in his precinct. He tied for second place in the five way race. His success was due, in part, to his door-to-door efforts. Noelani Kamelamela and Kendra Moyer lent a hand.
Most every municipality in Massachusetts has an election this year and we are looking for candidates. Contact us if you are interested.
Congratulations, Steve!