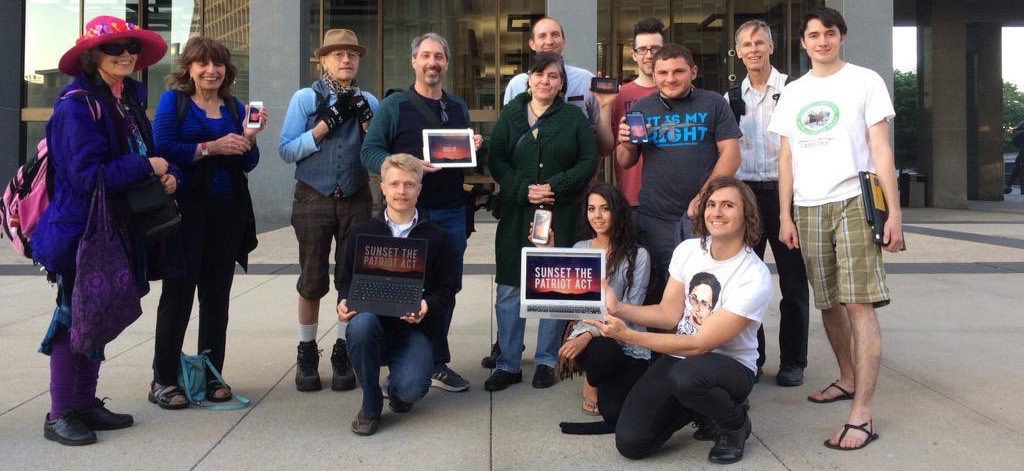 Thanks to everyone who attended the vigil in front of the Federal Office building in Boston last night!  Boston, Springfield and forty eight other cities showed their support for ending Section 215 of the Patriot act and halting the NSA's efforts to log who you call, when, for how long and from where. Thanks also to Fight for the Future, Restore the 4th and the many other groups who supported this effort.
Six months ago very few thought that Section 215 could expire, but through your effort we are very close to ending it. The Senate will likely vote on either renewing these sections of the Patriot Act or the just as awful USA Freedom Act. We cannot rest.
Please call Senators Warren and Markey and urge them to oppose the USA Freedom Act and any attempts to renew Section 215 of the Patriot Act.  It is time to end Section 215!