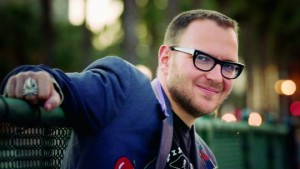 Cory Doctorow (science fiction author and Co-Editor of Boing Boing tech blog) and others spoke at the Ford Hall Forum at Suffolk University on Tuesday, October 13th. The talk was entitled The Remote-Controlled Society and is part of Cory's discussion of the Coming War on General Computing.
While the Ford Hall Forum will be releasing video of the full discussion and Q&A, we were able to record the opening statements by Cory Doctorow, Rebecca Curtin (Assistant Professor of Law with a focus on copyrights, Suffolk Law School), Leonid Reyzin (Professor of Computer Science with a focus on cryptography, Boston University) and Benjamin Ngugi (Associate Professor, Information Systems & Operations Management, Sawyer Business School at Suffolk University). At the end Cory Doctorow talks about IP and copyright.
You can also find the video at our YouTube channel. The video and audio are in the public domain and we will put up raw versions.
Please share and remix early and often.
Thanks to the Ford Hall Forum, Suffolk University's College of Arts & Sciences and the Boston Literary District for sponsoring this event. The Ford Hall Forum will present Balancing Cyber Security and Privacy in the Digital Age on October 29th. It is free and open to the public.