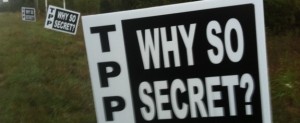 Fellow Pirate and Fight for the Future organizer, Joe Thornton, is organizing an anti-TPP protest in Lynn, this Tuesday (10/25), at an event that US Rep. Moulton is throwing. They will be outside protesting, holding signs, and handing out flyers.
Moulton has yet to take a stance on the TPP. With the Nov. lame duck session approaching, we need to act now to convince Moulton to vote against it before it is too late.
Where: Outside Bent Water Brewing Company, 180 Commercial St, Unit 18, Lynn, MA
When: Tuesday 10/25, at 6pm.
You can reach Joe at 781-910-4934.