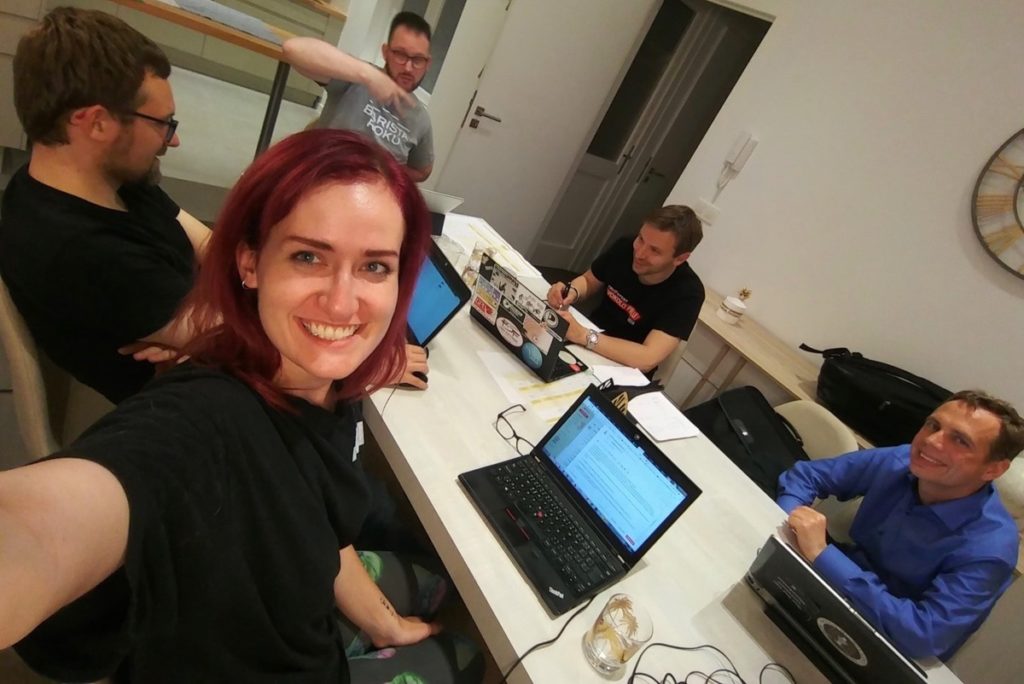 Based on the latest election results, four Pirates will join the European Parliament for the next five years. In Germany, Dr. Patrick Breyer will replace Julia Reda, who has done so much to fight the copyright monopolists and advance the cause of freedom of speech and personal freedom. In the Czech Republic, Marcel Kolaja, Markéta Gregorová and Mikuláš Peksa will be the first Pirates outside of Germany and Sweden to join the European Parliament.
The Luxembourg Pirate Party received 7.7% of the vote and came in sixth place. Unfortunately, due to the size of Luxembourg's delegation, that was not enough to elect any Pirate Party MEPs. In local elections held at the same time, Pirates won in municipalities from France to Germany.
We congratulate the European Pirate Parties for their efforts and wish the four new Pirate MEPs swift sailing for the next five years.
Thanks to Markétka Gregorová for the accompanying picture.