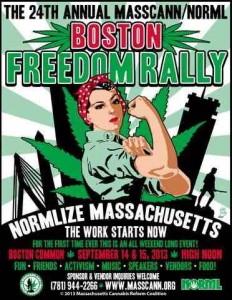 This will be our third year with a presence at Freedom Rally, the 2nd Largest Annual Gathering of Cannabis Supporters in the World!. It's excellent exposure for the party and lots and lots of fun. Some of us dressed as Pirates last year, and some of us will again (myself included!). We currently have a skeleton crew set for tabling this event, but it's a big job, especially this year. We need Pirates (and their friends!) to come help out for just an hour or two. Pop in, meet and greet, then go. Many hands make light work!
**How to find your way there**
This year Freedom Rally is a TWO DAY EVENT, so we need more help than ever to make it a success for the MPP. Before or after your shift you can enjoy the rally, which will feature live music and speakers, as well as alternative religion, philosophies, and politics, and a great variety of vendors selling nifty stuff you can't find anywhere else. We really want to take full advantage of this opportunity to network and recruit new Pirates. Plus cannabis reform is a very critical civil liberties issue. Today we are very close to a tipping point and need to keep the pressure on to bring an end to the costly and time consuming war on hemp!
We look forward to seeing you there!