The last two weeks have been a whirlwind of activity.  On the 8th, we held our protest for whistle blowers at Logan Airport. Within 35 minutes, we were asked if we had a permit by a State Trooper. Since we viewed the part of the airport we were in as a public space, we didn't have one. We were notified, directly but politely, that we needed a permit and we would need to leave. So we did. We are in the process of seeking a permit for a future event.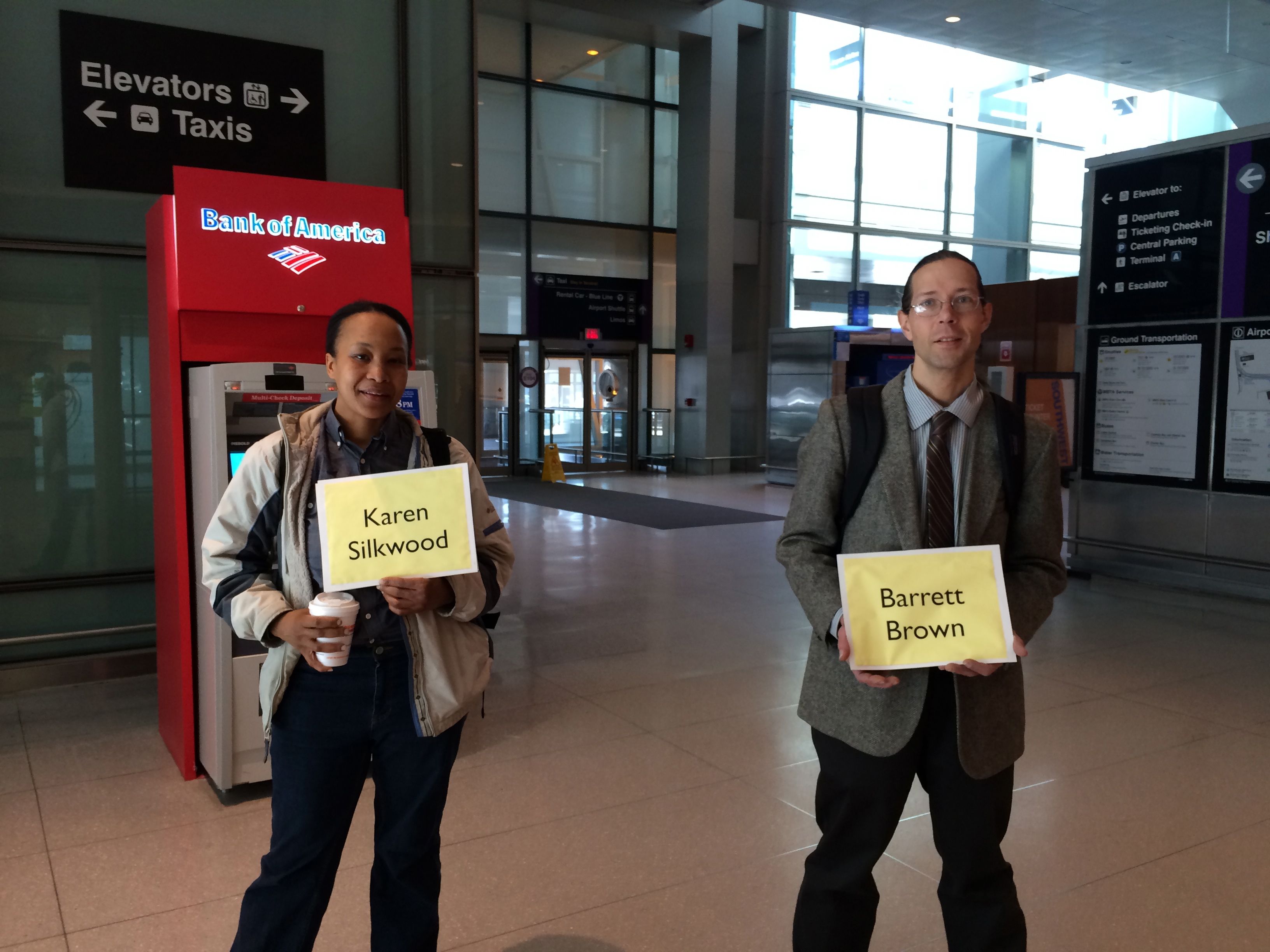 Last Sunday we had a great time marching in the Boston Peace Parade. It proved to be a rather brisk day, but the four and half miles of walking kept the chill at bay. We were seen by thousands of people and handed out many fliers to prospective Pirates.

Fundraiser Now May 9th
Since March has been very busy for us, we decided to move the fundraiser we had scheduled for March 21st, to Friday, May 9th. Preregistration is $20 ($10 for students).  Door registration is $40 ($20 for students). You can also join the Facebook event.
We are working on the final plans for it and welcome any assistance you would care to offer. There is a contact form below.
Candidates Update
Besides the fundraiser we have been gathering signatures to get Joseph Guertin and Noelani Kamelamela on the ballot.  They are well on their way and have until April 29th to gather signatures from 150 voters in their districts.  Fill out the contact form below if you want to help.
Upcoming Events
Here are a few more events we are working on:
This Saturday & Sunday, the 22nd & 23rd, is the Free Software Foundation's LibrePlanet conference.  Quartermaster Steve and Arbitrator Kendra will speak about Tech Activism on Sunday at 4:05pm in Room 32-123.  It will be at MIT's Stata Center, at 32 Vassar St, Cambridge 02139.
Tuesday, March 25th from 7-9pm is the Net Neutrality and the Future of Internet Access Panel discussion. It is sponsored by Somerville Community Access Television (SCATV) and co-sponsored by us and a number of other organizations.  It will be at Tufts University's Tisch Library, Rm. 304 and is free and open to the public.
Saturday, April 12th, we will pull up some carpet in the common area at PAX East and hold an informal cryptoparty.  If you are going to PAX, we hope you will drop by and learn how to keep your communications from the NSA's prying eyes.  Contact us and we will be sure to keep an eye out for you.
Sunday, May 18th, we will be running a cryptoparty as part of the Together Boston music festival.  It will be noon-6pm and at General Assembly, 51 Melcher Street, Boston 02210.