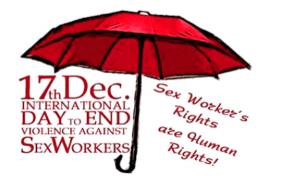 Some important updates regarding the vigil on December 16th, in conjunction with the International Day to End Violence Against Sex Workers:
The Harvard Law School's Sex Worker Advocacy Network, which has been doing research on a possible lawsuit, has joined us as a co-sponsor. We welcome the folks at HLS SWAN, and look forward to seeing more groups and individuals get on board!
The location for the event will be Boston Police Headquarters at One Schroeder Plaza in Roxbury. This location was chosen to emphasize the role of criminalization and policing in fueling the harms that sex workers continually face. The headquarters is between the Roxbury Crossing and Ruggles stops on the MBTA Orange line, and a short walk from either.
The Mass Pirate Party will be holding events to publicize the vigil and raise money for supplies. Stay tuned for more info.
For more info, or to volunteer, email Desmond Ravenstone.