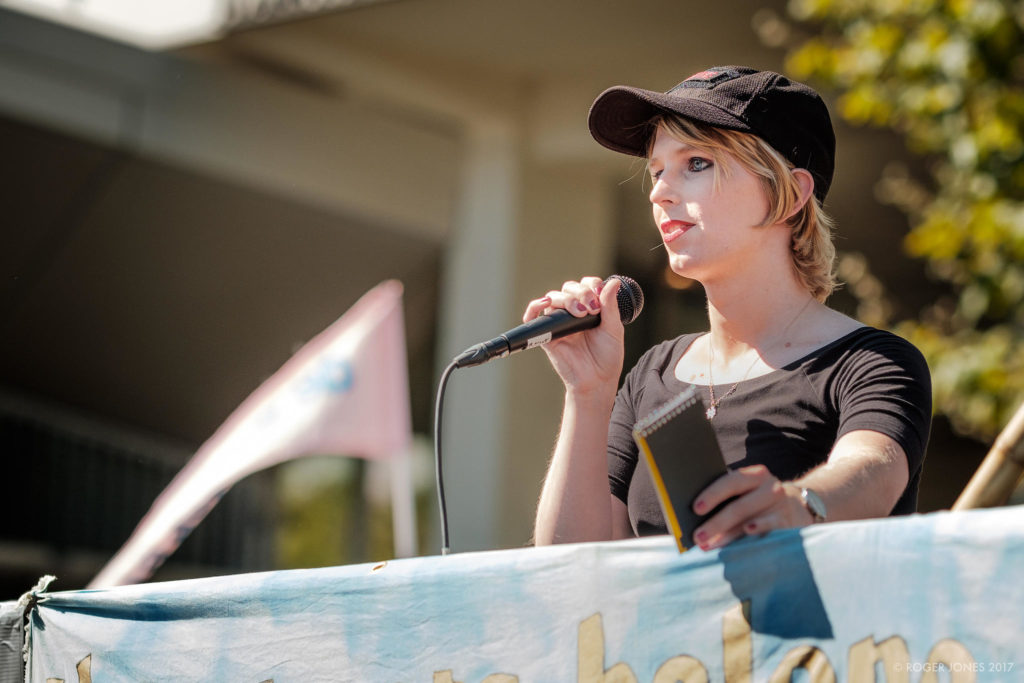 There is a Free Chelsea Manning Stand-Out this Thursday, April 25th 5:30 -7 PM at Copley Square, Boston. Parking is expensive, so take the MBTA to the Copley Square Green Line stop. We expect this protest to be in the open area near Trinity Church.
The event also calls for stopping the extradition proceedings against Julian Assange, pardoning Reality Leigh Winner and pardoning American Indian Movement Leader Leonard Peltier.

We posted other ways you can help Manning, Winner and Assange.
Thanks to Roger Jones for his Creative Commons image of Chelsea Manning.